Products tagged with 'private chef'
Treat your family and friends to a private cooking class party in your home designed just for you. This delicious Calgary cooking class allows you to enjoy one-on-one cooking instruction in your own kitchen with a professional chef teaching you mouth-watering tricks of the trade.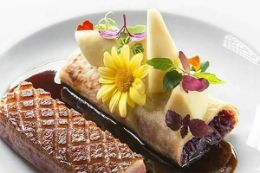 Enjoy a private multi-course tasting menu in the intimate and comfortable setting of your own home. Allow the Chef and their team to pamper you and your guests with a culinary experience they'll never forget!