Products tagged with 'Horseback Riding'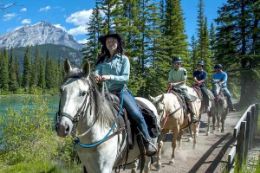 Saddle up for the Banff Horseback Ride along the Bow River. It's the perfect way to relax, get plenty of fresh air and savor the joys of the incredible Banff National Park, home to wildlife amongst the thick marshes and grassy meadows.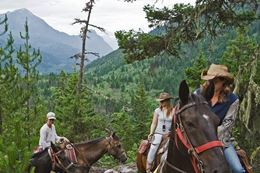 Saddle up and explore Pemberton's beautiful sub-alpine backcountry on an unforgettable guided horseback ride around Birkenhead Lake. Take in panoramic views over the rolling landscape from your vantage point high on the mountainside and admire the shimmering waters of Birkenhead Lake.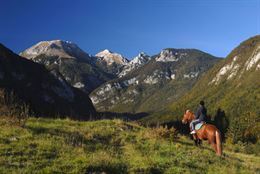 From high in the sky to high in the saddle, experience the splendor of the Rocky Mountains from 2 adventurous perspectives. Soar over the spectacular mountains by helicopter followed by a horseback ride through remote and unspoiled mountain wilderness.